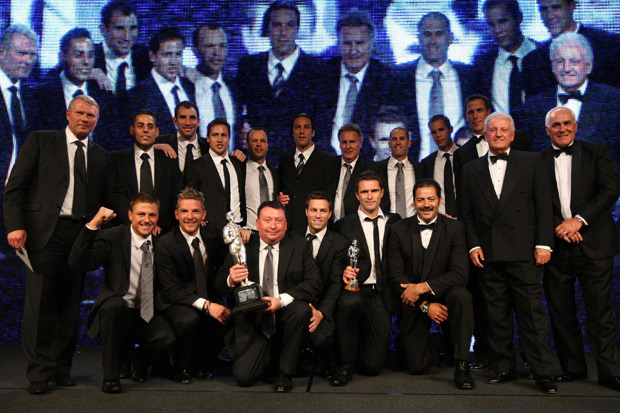 Depending on your point of view, the punctuation after that headline is an exclamation or a question mark. The All Whites (New Zealand's football team, because they have to give everything nicknames here) won this country's highest sporting/ popularity vote at the
Halberg Awards
.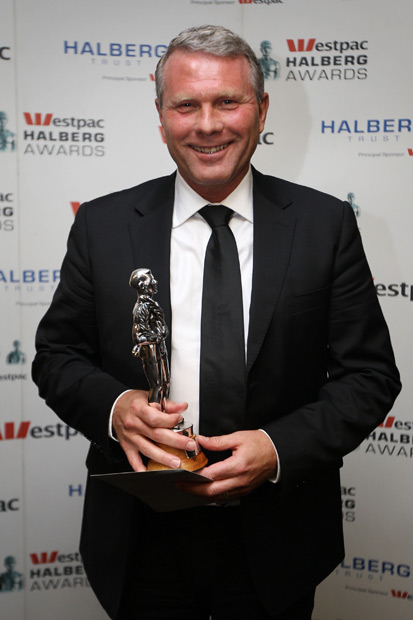 Their coach, Ricki Herbert won coach of the year for getting his team to the World Cup and ensuring that they didn't lose a game. They achieved more than New Zealand has ever done before in this global competition, contested by almost 200 countries (ten times more than play rugby world-wide). They had previously never got a point at the World Cup.
However, neither did they win a game - and therein lies the problem. There has been controversy stirred up by the awarding of the team of the year accolade to a team that didn't win anything. One of the members of the judging panel has resigned in protest - he is a rugby supporter. The All Blacks were also nominated (they have won all but one test this year) Hamish Bond and Eric Murray were finalists in the team award (they won gold at the world rowing championships) as were the Kiwis (the Rugby league team who beat Australia in the final of the four nations) and the Silver Ferns (gold medal in netball at the Commonwealth Games).
Many of the comments on news and sporting blogs have become quite snide and spiteful, such as the following sample:
"The All Whites shouldn't have even been there. Giving them the team award is an insult to all the sports men and women who actually won something - not get knocked out of the first round of a multi-round competition."
"I don't know how a team that didn't win anything can scoop the awards."
"Congratulations New Zealand for rewarding mediocrity, Way to show the youth of today that participation is the key."
It all begs the question - what are the criteria? If it means winning above all else, then no, the All Whites didn't do that. If it means achieving more than your country has ever achieved, then yes, they did. Incidentally, Julian Dean would have been my sportsman of the year - he completed every one of the UCI World Tour events, a phenomenal achievement which no New Zealander has ever done before.
If it means capturing the attention of the nation and bringing the sport to national recognition, then they have certainly done that. Football is the most popular (both player and spectator) sport in the world and New Zealand's fastest-growing sport. Apparently winning is not explicitly mentioned in the voting criteria, whereas showing 'sporting excellence on a world stage against high-quality opposition' is.
The decision was reported in USA Today - "Rugby-mad New Zealand has awarded its highest sporting honor to its national football team which was unbeaten at last year's World Cup in South Africa." It's a big talking point it seems. Don't hold your breath, but they might even stop calling it soccer. So, what are your thoughts?