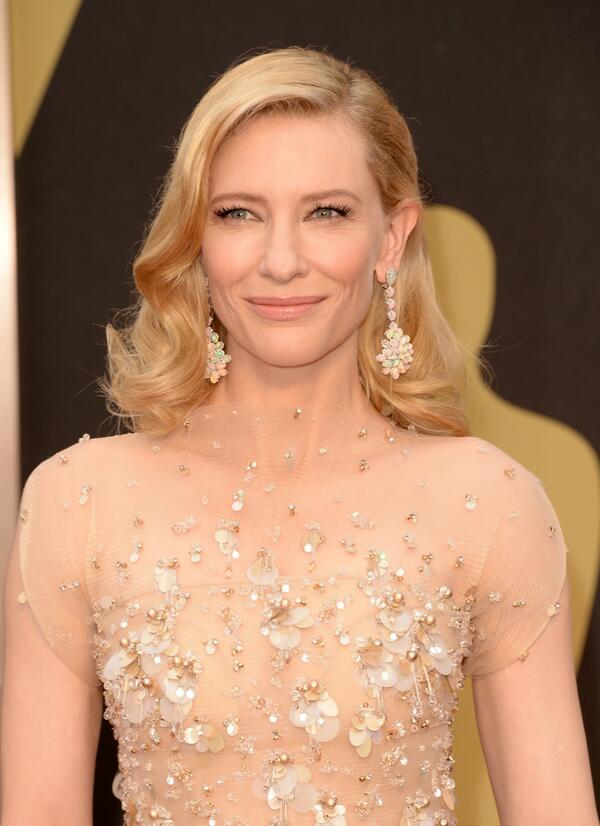 Yes, this one is very specific. But look at them - they are gorgeous! Cate is a beautiful women and an incredible actor. Her performance in
Blue Jasmine
was excellent, and her Oscar deserved. Her frock was a knock-out and her acceptance speech was divine, with all the right thanks to all the right people, mixed with a delicious blend of humour, self-deprecation, patriotism and gender politics.
"For so bravely and intelligently distributing the film and to the audiences who went to see it and perhaps those of us in the industry who are still foolishly clinging to the idea that female films with women at the center are niche experiences. They are not. Audiences want to see them and, in fact, they earn money. The world is round, people."
But mostly, let's look at that outstanding aural bling. They are made by Swiss jewellers Chopard with 62 white opals, and pavé diamonds set in white gold. Simply stunning.