Football is theatre. It combines high drama with low comedy and deep tragedy. Hours of training and rehearsal culminate in a performance before spectators. A variety of characters peoples the stage, including hard-working straight men and heroes.
Two of these heroes were in action this morning. Tim Howard played an amazing game for the U.S.A. against Belgium. Confident and reliable at the back, he anchored an at-times shaky defence and made more saves than in any World Cup match since record-keeping began. Reports tend to be all about goals scored and of course these are important, but goals saved are equally so. Despite being on the loosing side, Howard should be proud of his hand in his team's impressive performance.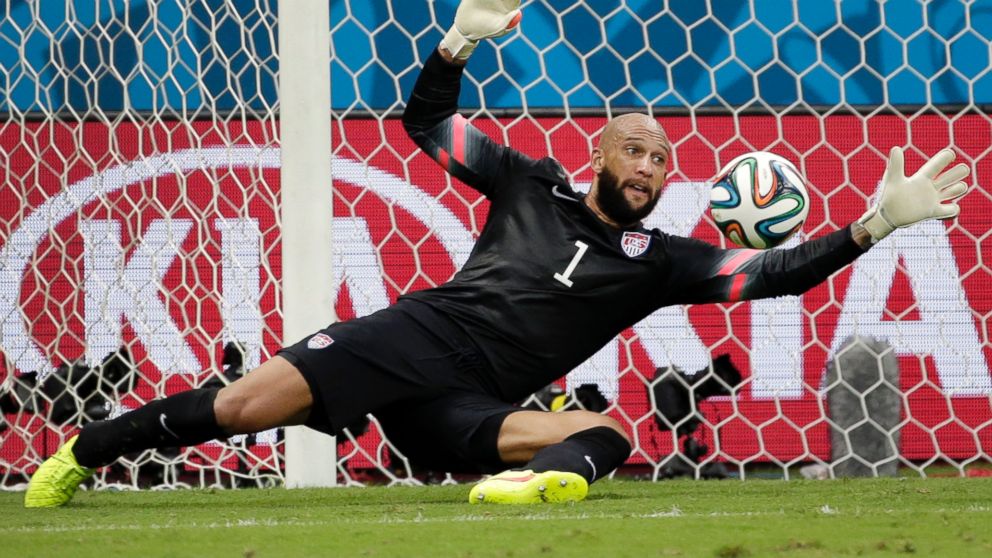 Lionel Messi is another of football's leading men. I heard a commentator say, 'If Argentina didn't have Messi, they'd just be an average side. But they have got Messi.' The Swiss tactics were clearly to mark him out of the game; whenever he got the ball he was surrounded by red shirts, and yet he still managed to skip a way through. The theory is that Argentina have a Plan A (get it to Messi) and a Plan B (get it to Messi). If both of these fail, they resort to the last measure (keep trying to get it to Messi).
Football also crosses the threshold into pantomime, and every pantomime needs a villain. Many people award this role to Arjen Robben of The Netherlands. They claim he dives to fool the referee into awarding him penalties. This may be true. It is also true that he was fouled repeatedly in the game against Mexico; at least twice in the penalty area.
If you are kicked, hacked and tripped, and the opposition are getting away with it, you have to draw the referee's attention to it somehow. Your side's chances to progress, your football, and your fitness are all at risk here. Maybe he overdoes it, but not without reason - and maybe that one wasn't the penalty that should have been awarded, but it made up for the two previous ones that weren't given.
Much harder to defend is Luis Suarez. Biting people is indefensible. I said it last year in April, and I say it again. There is no excuse. I know there are arguments as to his phenomenal footballing brilliance and his dubious mental state. I appreciate that some think the four month ban from all footballing activity (including training with Liverpool) is too harsh and penalises a club that had nothing to do with the incident. This is not the place to discuss this. This is the place to quote Joyce Grenfell:
"I think it serves you right if he bit you, and don't bite him back. Because he's smaller than you are. Are you bleeding? Then don't make such a fuss." I think it's fair to point out that in this instance 'he' is a hamster called Harold Wilson. And that Joyce Grenfell also admonished another little girl, "We never bite our friends."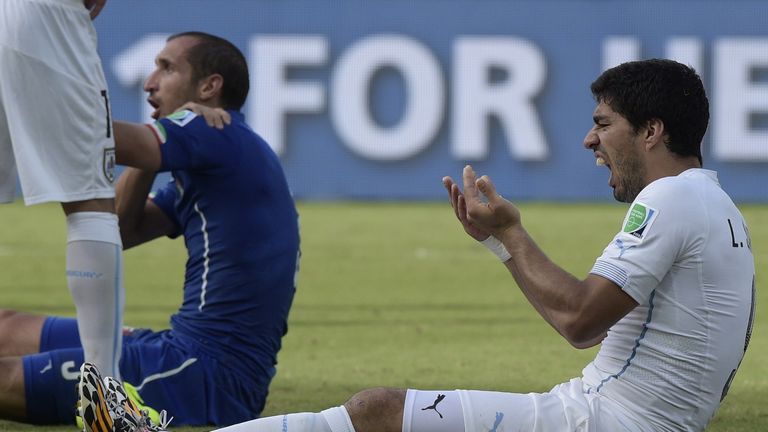 As for someone who is possibly both, you can't go past Cristiano Ronaldo. After the infamous World Cup winking incident of 2006, he was pretty much loathed by everyone who wasn't a Man Utd supporter. In fact, 'I hate Ronaldo' was, according to Google, the most popular Man Utd-related web search of 2007.
In 2008, Man Utd faced Chelsea in the the Champions League Final. It was 1-1 at full time and went to penalties. Ronaldo was the only Man Utd player who missed his penalty, but his team went on to win the title. Did he celebrate with his team-mates? No. He lay down in the centre circle and cried like the spoiled brat that he is because he thinks he is more important than his team, whether that team be Man Utd or Portugal. I still think he is a petulant, whining, arrogant, selfish, vain, indulgent, tantrum-throwing, self-obsessed, pouting prima donna, but...
Ronaldo has no tattoos. This is a massive plus in my book. But the reason is even better. Apparently he gives blood a couple of times a year, and European Law states that you can't donate blood if you have had a tattoo in the past four months. And that ridiculous haircut of his? I read on the internet that it was to match the scar of a young fan who had brain surgery. And then I read on the internet that it wasn't. Whichever, it has made me soften towards him just a little, which is good, because a character who is all bad does not make for compelling theatre.