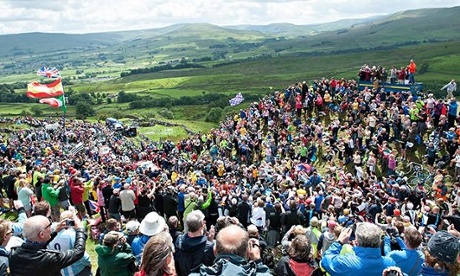 Philip Davies (MP for Shipley) has called for the CEO of Welcome to Yorkshire (Gary Verity) to be recognised in the next honours list. It's not that far-fetched; 2.5 million people watched Le Tour in Yorkshire, with the scenery and residents displayed to their best advantage.
Despite some utter selfie-taking morons thinking they were more important than the race and causing crashes and potential harm to the athletes who have trained for years for the opportunity to participate, the British leg of arguably the world's greatest cycle race has been a resounding success.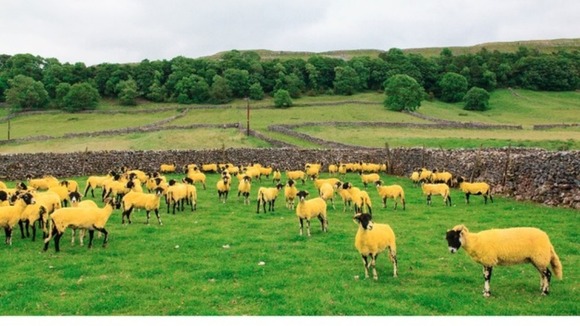 5 Great Things about Le Tour in Britain:
Yorkshire: dry stone walls; green rolling hills; acres of moors; spectacular villages... and coloured sheep

The history: just as the helicopter flies above the beautiful chateaux of France; so we got brilliant aerial shots of castles, colleges, stately homes and abbeys - stunning

The crowds - the number of people who turned up to shout and support and add colour and enthusiasm was fantastic to see. And the road closures and the publicity and the all-round welcoming spirit can only bode well for the future of cycling in the country.

London - the capital looks great with cyclists streaming through it, past the sights of Big Ben, Tower Bridge, the Tower of London and so many more

The Red Arrows flypast at the beginning, with Ian Stannard in the back seat.