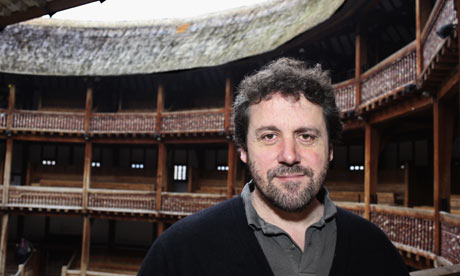 We had a technical rehearsal today for Alan Ayckbourn's Improbable Fiction, that I am performing in for Canberra Repertory Theatre. Technical rehearsals are always long and usually tedious, but totally necessary. We got through today's quite well, and, as far as I know, without too much major incident.
Dominic Dromgoole has some sage words about rehearsal rooms, although clearly he has never worked in Queenstown.
"For some, it's a seminar room (the deadliest); for some a party (the most fun, with the most variable results); for some it's a therapy session (avoid like the bubonic plague); and for many it's a knocking shop (be selective). But for the best it is often a temple. Something special and magical takes place in there, and the air around it has to be carefully looked after to ensure anything is possible. This doesn't mean everyone prays or takes off their shoes and pads around with Peter Brookish Obi-Wan faux religiosity. It means you treat it with respect and humility. And you don't allow kids in." - Will and Me: How Shakespeare Took Over My Life by Dominic Dromgoole, artistic director of the Globe Theatre.